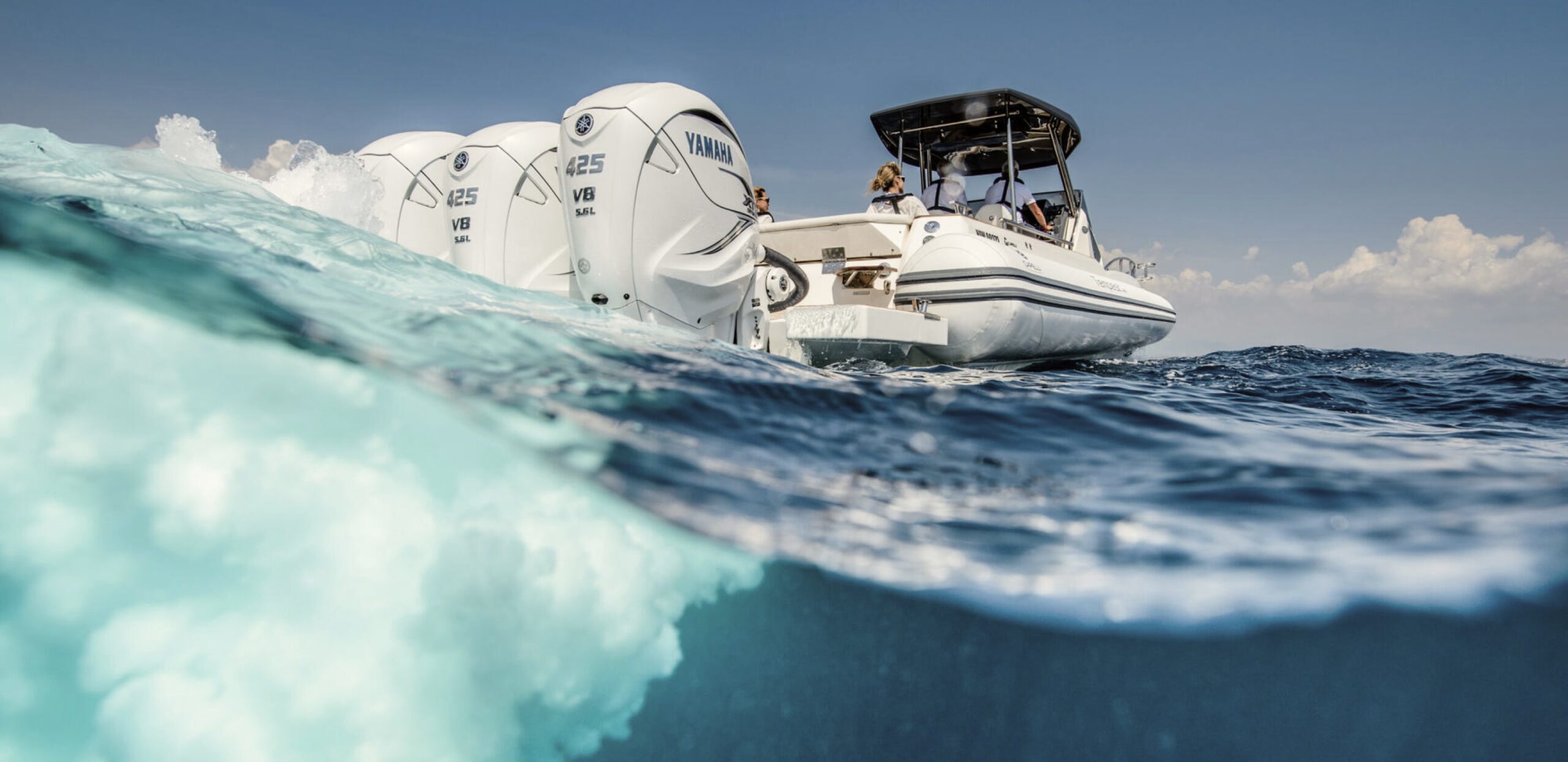 Official Distributor
and Technical Service in Ibiza
All our boats are powered by Yamaha, high performance engines thanks to their constant technological innovations and an advanced fuel control system with sensors, which improves efficiency, increases power and reduces emissions.
The Variable Chip Control (VCT) technology, Electronic Shift Control (ECM) system and Electronic Steering Control (DEC) system allow for a more precise and easy-to-handle engine, which enhances the driving experience.
Today Yamaha is a leader in the world marine market thanks to its spirit of challenge and self-improvement, which ensures that all its products are the result of the latest technology and constant innovation.